Check out Tony's video of Team member Derek and his tune at English Racing!!!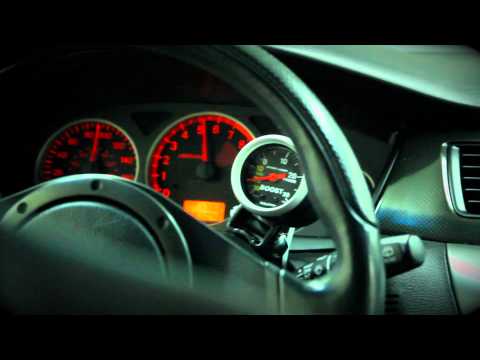 DGrade's 2006 TB Evo IX
Samco Intake w/Perrin filter
ER MBC
JDL O2 Dump
Megan Downpipe
Cobb Test Pipe
Cobb Turboback
Full ETS 3.5″ intercooler w/small battery kit
Forged BOV
Espelir Drop Springs
18×9.75 +20 XXR 527's
Toyo Prozy T1R's 245/35/18
352awhp/323/awtq @ 27 psi Pump Gas Tuned by Aaron @ English Racing
Visit there Website @
Englishracing.net
Visit TEAMInnovationsNW website @
TEAMInnovatiosNW.com
---
We are proud to announce our newest sponsorship with English Racing!!!
"English Racing is a special place in the Mitsubishi world. To find a shop that is truly an expert in building motors to take 1000+ hp, building transmissions, tuning, fab work, and getting this all under one roof is rare. The Team started back in 2004 and has learned and compiled knowledge until now with no loss in team members. How many shops have 3 tuners, 3 Engine builders all under one roof that can all agree on doing things the same way. If there is debate in the shop, calculators, tape measures, engine simulators, or whatever else is needed to prove the point comes out and gets put to use. All our knowledge is based off experience and proven actions, not theories and opinions." Englishracing.net
I caught up to Myles from English racing to get the low down on the shop.
How did your involvement with English Racing come into play?
I am a good customer turned Employee! I had my car tuned here back in 2008 when i first put a turbo kit on my integra haha.
Those were the days, stock GSR on 10psi making like 300whp lol. Didn't really have to worry about anything breaking!
A little over a year ago Lucas called me up asking me if i wanted to work for him, explained what my job would be and what not. I had been at the same job for 4 years at that time and was about fed up with it, so i came to English Racing. Took me a while to learn the Evo motors and what not but i am happy to be here, June 6th was my 1 year anniversary!
What makes English Racing different from other Tuners?
We are a true specialist shop. We are Racers and know how and what makes a car work. We are ALL Friends, Lucas the owner knows how stuff goes. TJ has been here 8 years, Jake for 7, Jeff 5 and Aaron 4 and me 1 year but have known everyone here for a very long time.
We work as a Team.
What companies do you partner with?
We partner up with Extreme Turbo Systems, GSC Power-Division, Forced Performance turbochargers, R&R Rods, Fuel Injector Clinic, and we buy a lot of our engine parts from Real Street Performance.
What other services do you provide?
We are your one stop shop, we are known for Mitsubishi's but we can work on Quads, Toyota's, Honda's, Subaru's, Nissan, Dodge, Chevrolet, Ford and pretty much every car make out there. Hoping to break into the Porsche market here in the NW very soon.
Where can we can we reach you?
Location: Camas, WA
Serving The Northwest
English Racing 24514 NE Dresser RD Camas WA 98607
Hours M-F 9-6 PST Closed Sat & Sun
Lunch 12-1 PST
Voice: 360-210-7484
Fax: 360-210-7596
Email: lucasenglish@yahoo.com
website:www.englishracing.net
Where can we find you next?
You can find them burning up the drag strip at Portland International Speedway, Ridge Motorsports Park, and Pacific Raceways this summer!

Check out their 2011 Highlight Video below, you'll see a few of our Team members represent with Team English: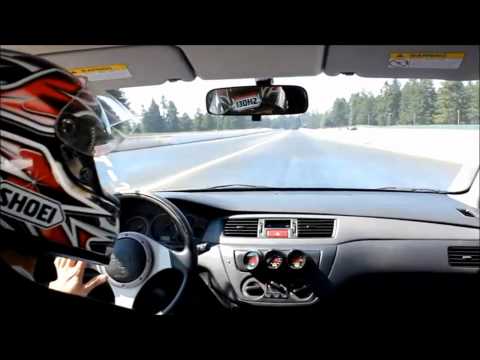 -el
---
It's been a while! Heres a vid that Tony made when he went down to English with TJ in his Voltex EVO 9 to get his car tuned for some new numbers, enjoy!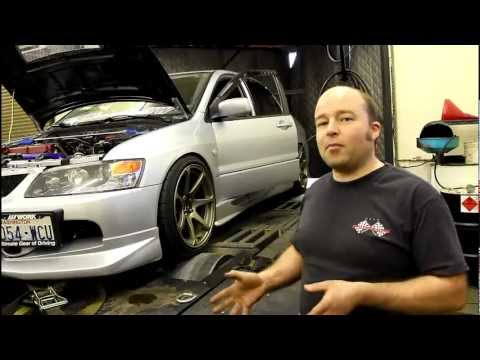 ---