Road sport Challenge, Macau GP.
Some really sik cars heres. RX-8s, GTR's, Subies, and EVO FTW…speechless.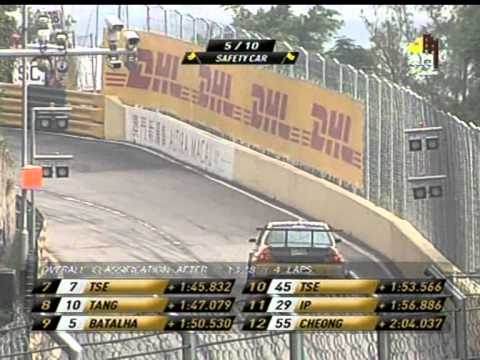 -el
Nov 29, 2011 | Categories: Track, Video | Tags: Challenge, EVO 10, EVO 8, EVO 9, EVO Voltex, Grand Prix, GTR, RACE, Road sport Challenge it is the Macau GP, RX-8, Skyline, STI, Street Car | Leave A Comment »
---
Wicked White 2006 Mitsubishi Lancer IX MR
Engine:
ENGLISH RACING TUNED
Walbro 255 Fuel Pump
Halman Manual Boost Controller
HKS SUPER SUCTION INTAKE
HKS UPPER IC PIPE WITH SSBOV
BUSCHUR RACING LOWER INTERCOOLER PIPE
HKS FULL3″ DP WITH CAT DELETE
JIC FULL TITANIUM CAT BACK
GREDDY FULL AUTO TT
CAM Sensor Shield
Torque Solutions Shifter Bushings
Drivetrain:
Mitsubishi Racing 6-Speed
Suspension/Brakes/Wheels:
Brembo Big Brakes
KSport Kontrol Pro V3
Mitsubishi Racing Rear Sway Bar
Mitsubishi Racing Front Tower Bar
Mitsubishi Racing Lower Front Bar
XXR 521 18×10 +25mm
Continental Extreme Contact DWS 235/40
Exterior:
5% LLUMAR WINDOW TINT
Special Edition Lip – Wu Wraps Carbon Wrapped
Wu- Wraps Satin Black Vinyl Roof
Wu- Wraps Carbon Wrapped JDM bumper
Yakima Rook Rack – King Cobra and Powder Hound Accessories
HID 6500k headlights
Nokia 6500k yellow fogs
Interior:
AEM UEGO WIDEBAND WITH STEERING COLUMN GAUGE POD
Wu Wraps Carbon Wrapped Interior Trim
Recaro Seats
MOMO Steering Wheel
Mitsubishi Racing Interior
JLC LED lighting Interior
Numbers:
???
Future Mods:
TBD
Mar 28, 2011 | Categories: Member | Tags: 2006, BILSTEIN, Continental Extreme Contact DWS, DecepticonsMR, ENGLISH RACING, EVO 9, EVO IV MR, HKS, JIC, KSport, MOMO, Push Button Start, RAYS ENGINEERING VOLKS Ce28n, RECARO, TEIN, Walbro, Wu Wraps, XXR 521 | Leave A Comment »
---